At the dawn of the twentieth century, a great confidence suffused America. Isaac Cline was one of the era's new men, a scientist who believed he knew all there was to know about the motion of clouds and the behavior of storms. The idea that a hurrica...
In The Mind's Eye, Oliver Sacks tells the stories of people who are able to navigate the world and communicate with others despite losing what many of us consider indispensable senses and abilities: the power of speech, the capacity to recogniz...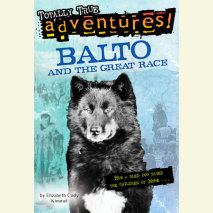 Balto has a quiet life as a sled dog—until tragedy strikes. Dozens of children in Nome become sick with diphtheria. Without antitoxin serum, they will perish—and the closest supply is 650 miles away! The only way to get the serum to Nome ...
Fantasty fans, rejoice! Seven years after writer and editor Robert Silverberg made publishing history with Legends, the acclaimed anthology of original short novels by some of the greatest writers in fantasy finction, the long-awaited second volume ...