When an extra $5000 shows up in her bank account, Kinsey Millhone puts it down to a clerical error. But suddenly the deposit makes sense. It's not a mistake, it's a setup.Kinsey now has a new client: herself/ As she unravels the frame, she finds ...
Bailey Fowler, a confessed murderer, escaped from prison 16 years ago. Now, by sheer chance, the cops stumble on him--and a case long dead comes murderously back to life.Royce Fowler, old and sick, ready it "miraculously back to life." Hi...
In this rich, complex and gripping tale, Kinsey Millhone's grit is tested to its utmost as the private detective unearths the gruesome truth about a long-buried betrayal--and, in the process, comes face-to-face with the grisly fact of her own mortali...
It started with the murder of Kinsey Millhone's sometime drinking buddy, an insurance claims adjuster. But before long Kinsey stumbles onto a massive insurance scam. Going undercover as a wisecracking vamp, Millhone descends into the Los Angeles ne...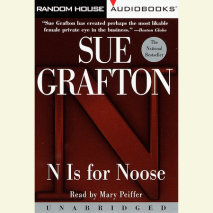 Private investigator Kinsey Millhone is back, sassy and self-reliant as ever. Visiting a small town in the Sierras, Kinsey aids a recent widow, Selma Newquist, who believes that her detective husband did not die of a heart attack, as reported, but fr...
Nan Fletcher is an abused wife whose scars are all hidden because they're emotional. She appears to have it all--a great house, a successful professor husband, Jake, and her beautiful teenage son, Jamie--but with Jake's constant demand for perfection...
Kinsey Millhone's latest cliet is Malek Construction, a 40 million company still in family hands. It doesn't take an accountant to see that the four Malek brothers stand to inherit a fortune. But one of the missing brothers has been missing for 18 ...