Bankers, philanthropists, scholars, socialites, artists, and politicians, the Warburgs stood at the pinnacle of German (and, later, of German-American) Jewry. They forged economic dynasties, built mansions and estates, assembled libraries, endowed ch...
T.C. Boyle was first feted as a master of the short story for his critically acclaimed Greasy Lake. With these stories applauded by People magazine as "wickedly comical," he displays once again a virtuosity and versatility rare in literary America to...
Six close friends shaped the role their country would play in the dangerous years following World War II. They were the original best and brightest, whose towering intellects, outsize personalities, and dramatic actions would bring order to the postw...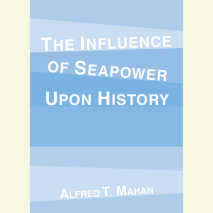 First published almost a century ago, this classic text on the history and tactics of naval warfare had a profound effect on the imperial policies of all the major powers. Kaiser Wilhelm is said to have "devoured" this book, and it was avidly read by...