Before there was a Mysterious Benedict Society there was simply a Boy Named Nicholas Benedict.Nine-year-old Nicholas Benedict has more problems than most children his age. Not only is he an orphan with an unfortunate nose, but also he has narcolepsy,...
IF YOU FAIL,ALL IS LOST.Join the Mysterious Benedict Society as Reynie, Kate, Sticky, and Constance embark on a daring new adventure that threatens to force them apart from their families, friends, and even each other. When an unexplained blackout en...
Children you must not come stop dangerous!The fabulous foursome readers embraced as The Mysterious Benedict Society is back with a new mission: to go on a mind-bending international scavenger hunt designed to engage their individual talents. As they ...
ARE YOU A GIFTED CHILD Looking for special opportunities?When this peculiar ad appears in the newspaper, dozens of children enroll to take a series of mysterious, mind-bending tests. (And you, dear listener, can test your wits right alongside them.) ...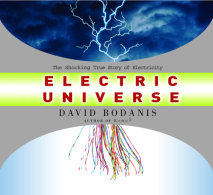 The bestselling author of E=mc2 weaves tales of romance, divine inspiration, and fraud through an account of the invisible force that permeates our universe—electricity—and introduces us to the virtuoso scientists who plumbe...
A classic in the making -- an account of the biggest year in birdwatching history.In the USA, some 50 million people lay claim to being bird-watchers or "birders," spending billions of dollars on birding-related travel and membership fees...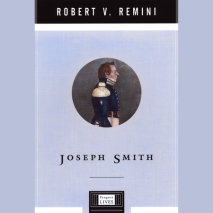 The most important reformer and innovator in American religious history, Joseph Smith has remained a fascinating enigma to many, both inside and outside the Mormon Church he founded. Born in 1805, Smith grew up during the "Second Great Awakening," w...
The fast-paced and gripping true account of the extraordinary construction and spectacular demise of the Key West Railroad—one of the greatest engineering feats ever undertaken, destroyed in one fell swoop by the strongest storm ever to h...