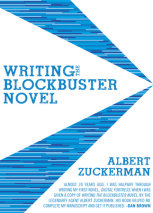 Every novelist dreams of it--writing the book that rockets to the top of the bestseller lists. Now, they can see how it's done, up close, in an audiobook by an agent who has sold manuscripts that turned into hits. Here Albert Zuckerman covers the ess...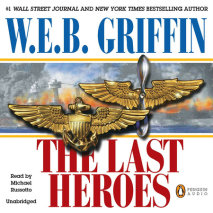 Unabridged, 11 1/2 hoursRead by TBDJune 1941. Determined that the United States will be prepared for war, Franklin D. Roosevelt and "Wild Bill" Donovan orchestrate the most complex espionage organization in history, the Office of Strategi...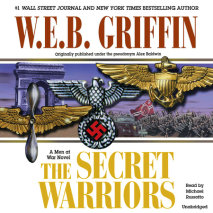 Unabridged, 12 hoursRead by TBDWashington D.C., 1942. With the help of Charles A. Lindbergh, ace OSS pilot Richard Canidy sets up an air maneuver that will drop agents into the Belgian Congo to smuggle out uranium ore essential to the arms race. B...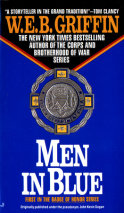 W.E.B. Griffin's bestselling series, THE CORPS and BROTHERHOOD OF WAR, have captured the pride and glory of the military community. Now he reveals a city police force with the same unique blend of realism, drama, and action. Here are the brave men an...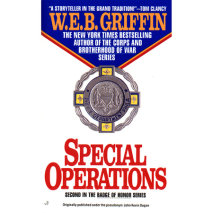 In this exciting new series, W.E.B. Griffin reveals a city police force with all the authentic detail and drama that made THE CORPS and BROTHERHOOD OF WAR phenomenal bestsellers. Here is an explosive novel of the men and women behind the badge--a uni...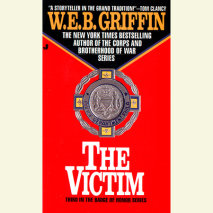 W.E.B. Griffin has captured a worldwide audience with his stunning novels of men and women of outstanding courage. BROTHERHOOD OF WAR revealed the drama and challenge of army life...THE CORPS explored the proud tradition of the Marines...Now BADGE OF...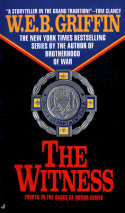 The robbery ended in murder, the killers claimed to be terrorists, and the only cooperative witness feared for his life. Police officer Matt Payne knew the dangers of his profession--but never thought that he himself would be the one who needed prote...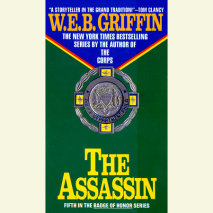 A political assasin is ready to make his move. The police department's only clue is a single, perfectly typed bomb threat. And worse yet, the police aren't sure they can trust their own people. In a few short days, the corruption of one cop--and the ...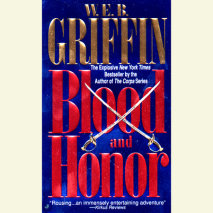 As did his three immensely popular series Brotherhood of War, The Corps and Badge of Honor, W.E.B. Griffin's novel of World War II espionage Honor Bound became an immediate bestseller: "A superior war story" (Library Journal) "whose twists and turns ...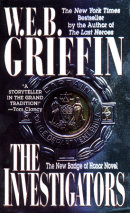 A brutal crime...A group of urban terrorists...An investigation of dirty cops...The leads in these supposedly unconnected cases have become tangled in some very ugly--and dangerous--knots. Now Special Operations detective Matt Payne and his colleague...