NEW YORK TIMES BESTSELLER"Travels with George . . . is quintessential Philbrick—a lively, courageous, and masterful achievement." —The Boston Globe Does George Washington still matter? Bestselling author Nathaniel Philbri...
A charming memoir of midlife by the bestselling author of Mayflower and In the Hurricane's Eye, recounting his attempt to recapture a national sailing championship he'd won at twenty-two."There had been something elemental and all consuming abo...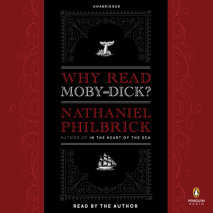 A "brilliant and provocative" (The New Yorker) celebration of Melville's masterpiece—from the bestselling author of In the Heart of the Sea, Valiant Ambition, and In the Hurricane's EyeOne of the greatest American novels ...