A NEW YORK TIMES NOTABLE BOOK • NOW A MAJOR MOTION PICTURE Lady Georgiana Spencer was the great-great-great-great-aunt of Diana, Princess of Wales, and was nearly as famous in her day. In 1774 Georgiana achieved immediate celebrity b...
Lady Catherine, the Earl, and the Real Downton Abbey tells the story behind Highclere Castle, the setting for Julian Fellowes's Emmy Award-winning PBS show Downton Abbey, and the life of one of its most famous inhabitants, Catherine W...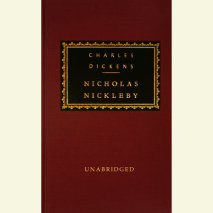 Charles Dickens had an understanding of mid-Victorian society second to none, and genius and energy massive enough to make the absurdities and terrors of that society come alive on the page. Nicholas Nickleby, with its episodes of chicanery in financ...