Little street urchin ShaoSu has always wanted to belong. His small size makes him an easy target for bullies and baddies and this little "mouse" always needs a place to hide. When he is befriended by Hok and Ying, he thinks he has found a...
Long, the dragon-style warrior, saw his temple burned, his brothers killed, and his novice siblings fleeing to the four winds. But that was many months ago. Now the five young warriors have reunited with Ying, the redeemed renegade who put all of the...
For year, Ying hated his grandmaster for denying him the opportunity to train as a Dragon, and held a deep resentment for his five younger brothers–grandmaster's favorites. He took his revenge and burnt the Cangzhen temple to the ground, ...
Drugged. Wounded. A price on her head. And that's the good news.Herself. For years, Hok has hidden her true identity from her brothers at Cangzhen. Now, at last, she can be herself. And yet, who is she? Calm and thoughtful, Hok is a crane-style...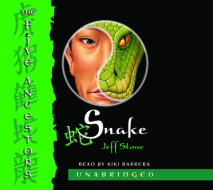 Twelve-year-old Seh is a snake-style master and a keeper of secrets. Close-lipped and ever-watchful, he has used his highly attuned senses to collect information about his brothers, his temple, and even Grandmaster. Now, with the temple and Grandmast...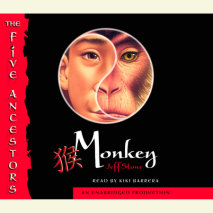 The temple has been burned.Grandmaster is dead.The only five survivors have scattered like the wind.Alone. For the first time. No brothers, no mentors, no teachers–just eleven-year-old Malao, the "monkey," all by himself in the wood...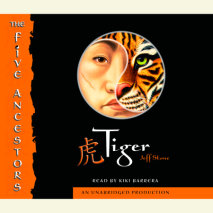 Twelve-year-old Fu and his temple brothers Malao, Seh, Hok, and Long don't know who their parents were. Raised from infancy by their grandmaster, they think of their temple as their home and their fellow warrior monks—their "temple brothers"&md...