The first biography of the universally acclaimed British writer, Sybille Bedford, by the celebrated author of books about Nancy Mitford and Evelyn Waugh.Passionate, liberated, fiercely independent, Sybille Bedford was a writer and a journalist, the a...
A.D. 1172. Henry II's three eldest sons conspire against him and align themselves with his greatest enemy, King Louis of France, but it's Eleanor of Aquitaine's involvement in the plot to overthrow her husband that proves to be the ...
In When Christ and His Saints Slept, acclaimed historical novelist Sharon Kay Penman portrayed all the deceit, danger, and drama of Henry II's ascension to the throne. Now, in Time and Chance, she continues the ever-more-captivating tale.It was...
From the critically acclaimed New York Times bestselling author Sharon Kay Penman comes the story of the reign of King Baldwin IV and the Kingdom of Jerusalem's defense against Saladin's famous army.The Kingdom of Jerusalem, also known as Outremer, i...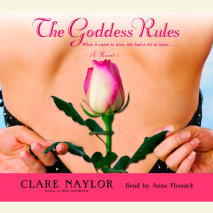 Here's the delightful new novel from Clare Naylor, whose sleeper hit Dog Handling was one of Cosmopolitan's Best Beach Reads for 2002. Fresh and fun, The Goddess Rules is an outrageous, wry, and razor-sharp portrait of a girl who thinks h...