From the worldwide bestselling author of Eat Pray Love: the path to the vibrant, fulfilling life you've dreamed of.People of all ages and walks of life have drawn inspiration and empowerment from Elizabeth Gilbert's books for years. Now this beloved ...
True stories inspired by one of the most iconic, beloved, bestselling books of our time   In the ten years since its electrifying debut, Elizabeth Gilbert's Eat Pray Love has become a worldwide phenomenon, empowering millions of readers t...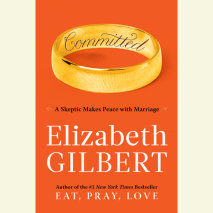 At the end of her bestselling memoir Eat, Pray, Love, Elizabeth Gilbert fell in love with Felipe, a Brazilian-born man of Australian citizenship who'd been living in Indonesia when they met. Resettling in America, the couple swore eternal fidelity to...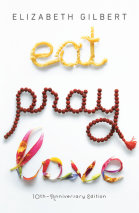 A transformational journey through Italy, India, and Bali searching for pleasure and devotion—the massive bestseller from the author of The Signature of All Things This beautifully written, heartfelt memoir touched a nerve among both readers an...