Can you really start from nothing and become truly secure financially.

What's the difference between you and Warren Buffett. Between you and your boss. Or between you and your successful neighbor. What do the financially comfortable have that you don't.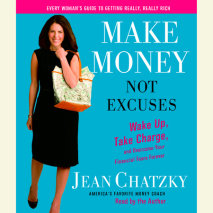 Jean Chatzky has heard all the excuses for why women don't deal with their finances. She used to make them herself. For the first time, Jean tells you how she made every financial mistake in the book—not paying her bills, going into credit card debt, letting her 401(k) lapse—before finally making the decision to take control of her money and her future.