In celebration of the first female Doctor Who in history and the new TV series airing October 7, 2018! Bestselling author David Solomons delivers a super smart and vibrant new heroine in an original adventure bursting with action and humor.The Doctor...
The #1 New York Times-bestselling author Paula Hawkins returns with Into the Water, her addictive new novel of psychological suspense about the slipperiness of the truth and a family drowning in secrets. Beware a calm surface: you never know what lie...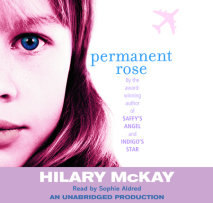 Feisty Rose takes center stage as the highly original Casson family faces a long, hot summer. As usual, things are a bit chaotic. Eldest daughter Caddy is now engaged to darling Michael, and she's not altogether sure she likes it. Saffy and Sar...