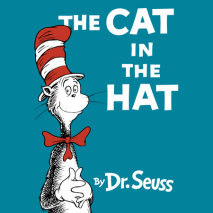 Poor Dick and Sally. It's cold and wet and they're stuck in the house with nothing to do . . . until a giant cat in a hat shows up, transforming the dull day into a madcap adventure and almost wrecking the place in the process!
The mischievous cat returns on a snowy day when there is work to be done.
11 complete stories at a great price!Featuring:The Cat in the Hat read by Kelsey GrammerHorton Hears a Who read by Dustin HoffmanHow the Grinch Stole Christmas read by Walter MatthauDid I Ever Tell You How Lucky You Are? read by John CleeseThe L...