Rossamund is now the personal servant - the factotum - of the Branden Rose, the most renowned monster-hunter in all of the Half-Continent. But despite the Rose's power and influence as a Peer of the Empire, powerful forces move against them both, int...
Orphan Rossamünd Bookchild has been sworn into the Emperor's service as a lamplighter—his duty to light the lamps along the Emperor's highways and protect travelers from the ferocious bogles that live in the wild. But he'...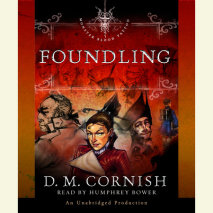 Growing up at Madam Opera's Estimable Marine Society for Foundling Boys and Girls, Rossamünd Bookchild–a boy with an unfortunate name–has led a life sheltered from the dangers of the world. But this all changes the day the man ...