Delve into the history of the sinister Count Dooku in this audio original set in a galaxy far, far away….   Darth Tyranus. Count of Serenno. Leader of the Separatists. A red saber, unsheathed in the dark. But who was he, before he became ...
In the iconic film by Robert Zemeckis and Bob Gale, teenaged Marty McFly travels back in time from the 1980s to the 1950s, changing the path of his parents' destiny...as well as his own. Now fans of the movie can journey back even further--to the 16t...
Board the Millennium Falcon for a galactic adventure that explores the story of one of Star Wars' greatest heroes!Han Solo leaves his homeworld Corellia behind and dreams of becoming the greatest pilot in the galaxy. But before he can find the perfec...
When Chewbacca the Wookiee finds out that a job he thought was just ferrying tooka cats is actually much more, he's excited to have something to do! But when he, a young bounty hunter/librarian, and a droll cargo droid--who, unbeknownst to the others...
Soon to be seen in Star Wars: The Last Jedi, welcome to the casino city of Canto Bight. A place where exotic aliens, captivating creatures, and other would-be high rollers are willing to risk everything to make their fortunes. Set across one fateful ...
The definitive novel of today's Silicon Valley, After On flash-captures our cultural and technological moment with up-to-the-instant savvy. Matters of privacy and government intrusion, post-Tinder romance, nihilistic terrorism, artificial consc...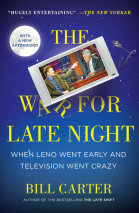 A dramatic account of the politics and personalities behind NBC's calamitous attempt to reinvent late-night television. When NBC decided to move Jay Leno into prime time to make room for Conan O'Brien to host the Tonight show-a job he had been prom...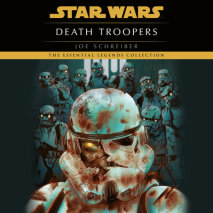 When the Imperial prison barge Purge–temporary home to five hundred of the galaxy's most ruthless killers, rebels, scoundrels, and thieves–breaks down in a distant, uninhabited part of space, its only hope appears to lie with a Star...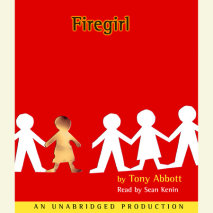 "There is . . . ," Mrs. Tracy was saying quietly, "there is something you need to know about Jessica. . . ."From this moment on, life is never quite the same for Tom and his seventh-grade classmates. Despite Jessica's sh...