The basis for the upcoming HBO miniseries and the "definitive account of the Jonestown massacre" (Rolling Stone) -- now available for the first time in paperback. Tim Reiterman's Raven provides the seminal history of the Rev. Jim Jones, the Peo...
A 75th anniversary keepsake volume of the most important and practical self-help book ever written, Alcoholics Anonymous. Here is a special deluxe edition of a book that has changed millions of lives and launched the modern recovery movement: Alcoho...
From the millions-strong audiences of Oprah and The Secret to the mass-media ministries of evangelical figures like Joel Osteen and T. D. Jakes, to the motivational bestsellers and New Age seminars to the twelve-step programs and support groups of th...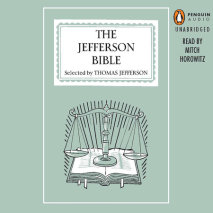 A uniquely attractive, compact edition of Thomas Jefferson's classic abridgment of the Bible, in which Jefferson sculpted the words and ideas of Christ into a resounding moral philosophy. "To the corruptions of Christianity I am indeed opposed; but ...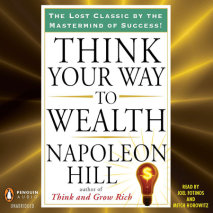 Unabridged, 7 hours
Read by TBD
A true lost classic! This is Napoleon Hill's record of his first, fateful encounter with industrialist Andrew Carnegie, where the young Hill learned the secrets to winning at life.