"The ancestors are out there…you have to believe me."From acclaimed author Scott Sigler—New York Times bestselling creator of Infected and Contagious—comes a tale of genetic experimentation's worst nightmare come ...
From the acclaimed author of Infected comes an epic and exhilarating story of humanity's secret battle against a horrific enemy. Across America, a mysterious pathogen transforms ordinary people into raging killers, psychopaths driven by a terri...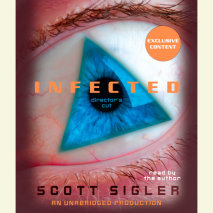 Across America a mysterious disease is turning ordinary people into raving, paranoid murderers who inflict brutal horrors on strangers, themselves, and even their own families. Working under the government's shroud of secrecy, CIA operative Dew...