An Instant New York Times Bestseller "May this book cast its spell on all of us, restore to us some memory of our most warrior and softest selves." —The New York Times Book Review "A new kind of epic...A grand achievement.....
An urgent call to free those buried alive by America's legal system, and an inspiring true story about unwavering belief in humanity—from a gifted young lawyer and important new voice in the movement to transform the system."An esse...
"A shockingly original exploration of class, race, and systemic violence . . . This house, tainted by the human evil it contains, is reminiscent of the opening line of Toni Morrison's Beloved. And, like Morrison, Momplaisir uses the tropes of fantasy...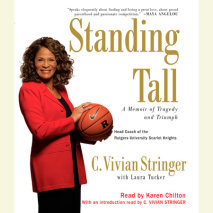 "Lots of people have dreams, but C. Vivian Stringer is the dream—a coalminer's daughter who believed when her Poppa told her there was no obstacle she could not surmount. And she lives that dream, teaching others to rise up to meet ...