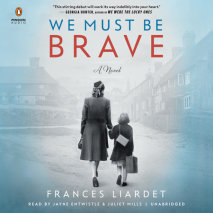 THE NEW YORK TIMES BESTSELLER"A powerful story that proves how love itself requires courage." --Delia Owens, author of Where the Crawdads SingSpanning World War II and the sweep of the twentieth century, We Must Be Brave explores the fierce love that...
The basis for the PBS Masterpiece series starring Samantha Bond (Downton Abbey) and Francesca Annis (Cranford)   Away from the frontlines of World War II, in towns and villages across Great Britain, ordinary women were playing a vital role in th...
Never before published in English, Orhan Pamuk's second novel is the story of a Turkish family gathering in the shadow of the impending military coup of 1980. In an old mansion in Cennethisar, a former fishing village near Istanbul, a widow, Fa...
Now a major motion picture starring Jude Dench, Bill Nighy, Dev Patel, Tom Wilkinson, and Maggie Smith.   When Ravi Kapoor, an overworked London doctor, reaches the breaking point with his difficult father-in-law, he asks his wife: "Can&rs...
#1 NEW YORK TIMES BESTSELLER • NOW A NETFLIX FILM • A remarkable tale of the island of Guernsey during the German Occupation, and of a society as extraordinary as its name. "Treat yourself to this book, please—I can'...
From her lookout in the crumbling mansion that was her childhood home, Ginny watches and waits for her younger sister to arrive. Vivien has not set foot in the house since she left nearly fifty years ago; the reclusive Ginny has rarely ventured out, ...