Special Agent Ana Grey—intense, unpredictable, brilliant—returns in an electrifying new novel of suspense.Even on leave from the FBI, Ana can't kick old habits: when she witnesses a drive-by shooting at an Italian restaurant in Lond...
From Frank Portman, author of the cult classic King Dork that John Green says "will rock your world", comes a novel about Andromeda Klein, who has a few problems of her own. Her hair is kind of horrible. Her partner-in-occultism, Daisy, is dead. Her...
New York Times bestselling author Tess Gerritsen knows how to expertly dissect a brilliantly suspenseful story, all the while keeping fascinated readers riveted to her side. By turns darkly enthralling and relentlessly surprising, The Keepsake showca...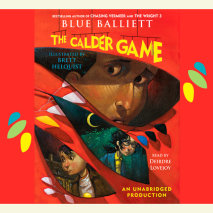 When Calder Pillay travels with his father to a remote village in England, he finds a mix of mazes and mystery- including an unexpected Alexander Calder sculpture in the town square. Calder is strangely drawn to the sculpture, while others in the vil...