New York Times bestselling author Daniel Suarez delivers an exhilarating sci-fi thriller exploring a potential future where CRISPR genetic editing allows the human species to control evolution itself.

On a crowded train platform, Interpol agent Kenneth Durand feels the sting of a needle—and his transformation begins.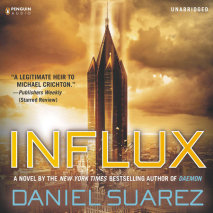 What if our civilization is more advanced than we know.

The New York Times bestselling author of Daemon—"the cyberthriller against which all others will be measured" –Publishers Weekly) —imagines a world in which decades of technological advances have been suppressed in an effort to prevent disruptive change.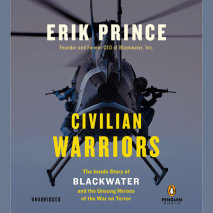 The founder of Blackwater offers the gripping, previously untold story of the world's most controversial military contractor
Blackwater is one of the most misunderstood companies of our time. As Erik Prince, its founder and former CEO, writes.
The shocking techno-thriller that cements Daniel Suarez's status as the heir to Michael Crichton and Tom Clancy—a terrifying, breathtaking, and all-too-plausible vision of the world's near future.

Unmanned weaponized drones already exist—they're widely used by America in our war efforts in the Middle East.
On the Outer Rim, the planet Lanteeb has no strategic value, no political power, and one enormous problem. It has been invaded by an emboldened Separatist Alliance. To find out why, Jedi Knights Anakin Skywalker and Obi-Wan Kenobi have snuck onto Lanteeb—and now look oblivion in the eye.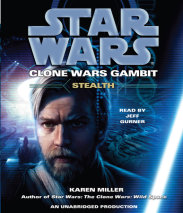 Planet by planet, darkness creeps across the galaxy. Among warriors and generals, among ordinary beings living in far-flung worlds, the fear will not go away. We are losing this war. . . .

Anakin Skywalker feels it, too.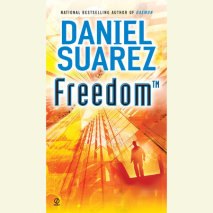 The propulsive, shockingly plausible sequel to New York Times bestseller Daemon.

In one of the most buzzed-about debuts, Daniel Suarez introduced a terrifying vision of a new world order, controlled by the Daemon, an insidious computer program unleashed by a hi-tech wunderkind, Daemon captured the attention of the tech community, became a New York Times and Indie bestseller, and left readers hungry for more.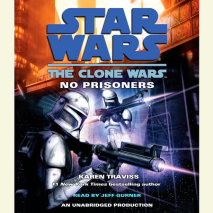 The Clone Wars rage on. As insurgent Separatists fight furiously to wrest control of the galaxy from the Republic, Supreme Chancellor Palpatine cunningly manipulates both sides for his own sinister purposes.

Torrent Company's Captain Rex agrees to temporarily relieve Anakin Skywalker of Ahsoka, his ubiquitous–and insatiably curious–Padawan, by bringing her along on a routine three-day shakedown cruise aboard Captain Gilad Pellaeon's newly refitted assault ship.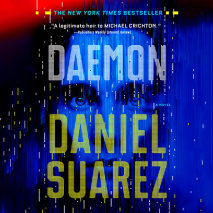 Daniel Suarez's New York Times bestselling debut high-tech thriller is "so frightening even the government has taken note" (Entertainment Weekly).

Daemons. computer programs that silently run in the background, waiting for a specific event or time to execute.
The Clone Wars have exploded across the galaxy as Republic forces and Separatists struggle to gain the upper hand. But while the Jedi generals work tirelessly to defeat Count Dooku and his rebels, Supreme Chancellor Palpatine is hatching his own dark plans.
Across the galaxy, the Clone Wars are raging. The Separatists, led by Count Dooku, the onetime Jedi and now secret Sith Lord, continue to press forward, and more and more worlds are either falling, or seceding and joining the cause. Under the leadership of Supreme Chancellor Palpatine, the Republic heroically battles on, championed by its huge army of cloned soldiers and their Jedi generals.