An enlightening and entertaining collection of the most esteemed love poems in the English canon, retold in contemporary language everyone can understand

James Anthony has long enjoyed poetry with a strict adherence to beat, rhythm, and rhyming patterns, which he likens to the very best pop songs.
2018 Odyssey Honor
2018 ALSC Notable Children's Recording

Before there was Santa Claus, there was a young boy who believed in the impossible. . . . Lemony Snicket meets Elf in this warmhearted Christmas caper.

Eleven-year-old Nikolas—nicknamed "Christmas"—has received only one toy in his life.
NEW YORK TIMES BESTSELLER • "Extremely funny . . . inspired lunacy . . . [and] over much too soon."—The Washington Post Book World

Nominated as one of America's best-loved novels by PBS's The Great American Read

Seconds before Earth is demolished to make way for a galactic freeway, Arthur Dent is plucked off the planet by his friend Ford Prefect, a researcher for the revised edition of The Hitchhiker's Guide to the Galaxy who, for the last fifteen years, has been posing as an out-of-work actor.
"Roald Dahl sometimes shared a tonal kinship with Ogden Nash, and he could demonstrate a verbal inventiveness nearly Seussian…[His] stories work better in audio than in print." –The New York Times


FANTASTIC MR.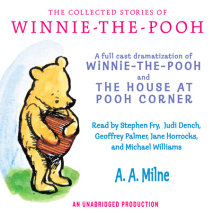 When a petty thief falls though a glass roof in his attempt to escape from the police, what should have been the death of him marks the beginning of a while new life. After his broken body is reconstructed by an ambitious young doctor, he is released from prison, and--with the help of Victorian London's extensive sewer system--he becomes the most elusive burglar in the city.