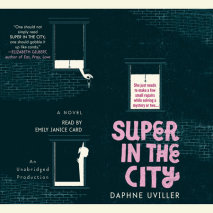 In a city brimming with opportunities for heroism, twenty-seven-year-old Zephyr Zuckerman has often fantasized about committing acts of bravery that would make front-page news. Now she may get her big break–though it may require plunging a few ...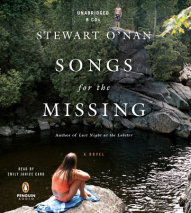 An enthralling portrait of one family in the aftermath of a daughter's disappearance.It was the summer of her Chevette, of J.P. and letting her hair grow. It was also the summer when, without warning, popular high school student Ki...
The New York Times bestselling he-said/she-said rock n' roll romance that inspired the hit movie! "I know this is going to sound strange, but would you mind being my girlfriend for the next five minutes?"  Nick frequents New York's indie r...
Piper's dad–a Navy Chief–might be gone again, but Piper's got plenty to keep her busy at home: new neighbors, a spaceship beach house, a trip to New Orleans, and, most important, the upcoming Gypsy Club pet show. Piper is dete...
When successful twenty-nine-year-old Manhattan attorney Emily Haxby ends her happy relationship just as her boyfriend is on the verge of proposing, she can't explain to even her closest friends why she did it. Somewhere beneath her sense of fun...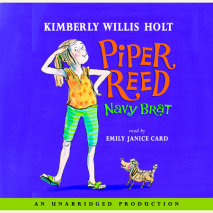 It's not easy being the middle child, especially when your dad is a Navy Chief. Meet Piper Reed, a spunky nine-year-old who has moved more times than she can count on one hand. From Texas to Guam, wherever Piper goes, adventure follows, inspire...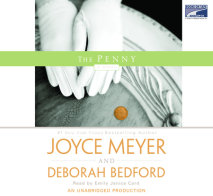 Jenny Blake has no idea how her life will change in the summer of 1955. But the day she stoops to pick up a penny embedded in the hot asphalt, she starts a chain of events that will transform her life and the lives of those around her in amazing ways...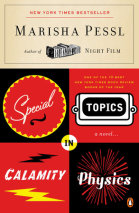 The mesmerizing New York Times bestseller by the author of Night FilmMarisha Pessl's dazzling debut sparked raves from critics and heralded the arrival of a vibrant new voice in American fiction. At the center of Special Topics in Calamity...
Sadie doesn't want a new life; her old one suits her just fine. But times are hard in drought-plagued Missouri, and Daddy thinks they'll be better off in Texas. It's tough for Sadie to give up her beloved home for this strange place...