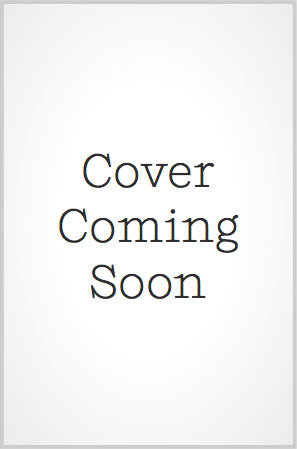 The Fire-Eaters


ABOUT THIS BOOK

Bobby Burns must rely on the power of hope to face the looming threat of the Cuban Missile Crisis, a malevolent teacher at his new school, and an inexplicable illness that threatens his family in the luminous novel, The Fire-Eaters.

Do you remember how you felt in the days following September 11, 2001? Can you recall your fear and confusion as the events of that tragedy unfolded? The world faces a similar crisis in The Fire-Eaters, as a young boy worries that his world may crumble as the United States and Russia face off in a nuclear missile crisis. Bobby Burns must rely on his faith and hope to face the looming darkness of the Cuban Missile Crisis, a malevolent teacher at a new school, and an inexplicable illness that threatens his family. The mystery and intrigue of the local illusionist, or fire-eater, captures the imagination of young Bobby Burns, and symbolizes the darkness of the world that Bobby tries to hold at bay. The mystical seaside community of Keely Bay provides the wondrous backdrop for this miraculous tale of faith and redemption.

ABOUT THIS AUTHOR

in his own words–a conversation with david almond

1. Where did you get the idea to write The Fire-Eaters?

From lots of places. I'd been writing another book called The Apprentice, but I woke up one morning and knew it was no good. So I threw it away–a whole year's work! When I did that, a new story suddenly started. I remembered an escapologist I used to see at the quayside market in Newcastle when I was a boy. He was a scary, fascinating man, who used to stick needles into himself, balance cartwheels on his head, and wrap himself in chains and break free. Before he did anything, he passed his hat around demanding money. He used to yell: 'Pay! Get yer money out and pay!' As soon as I began to write about him, The Fire-Eaters began to come to life.

I set it at the time of the Cuban Missile Crisis, which was a time of such dread for the whole world. Like Bobby, I was 11 at that time. I remember looking out of the classroom window towards the eastern sky, expecting to see missiles, bombs, and mushroom clouds. It really did seem that we were on the brink of World War III, and if the war had started, it could have been the end for all of us. Like Bobby's dad, my dad was in Burma during the Second World War. My school was a little like the school in the book. So the book contains many elements of my own life, but I fictionalized them and merged them with many imaginary elements. Some of the characters contain fragments of real people I've known, but most took on their own life as I wrote. I was writing the book during the build-up to the attack on Iraq, and I suppose it's very influenced by that. I wanted to explore the dangers and fears of war, and to focus on the beauty of this world that might be lost if war is allowed to occur.

2. Which character in the book do you relate to the most?

I suppose it has to be Bobby Burns. Like him, I saw an escapologist on Newcastle quayside. Like him, I lived at the time of the Cuban Missile Crisis. Like him, I passed my 11-plus exam and went to a school that was similar to that in the book. My dad, like Bobby's dad, was in Burma during World War II. But Bobby is not me. Much of his life is very different from mine. He is a fictional character.

3. Why did you choose the setting of Keely Bay as the backdrop of the novel?

Keely Bay is an imaginary place, but it's similar to some of the seaside villages close to where I grew up. The beaches there still have fragments of coal in the sand, though the coal mines in the country have long gone. There are still wooden shacks in the dunes where people take holidays. Some of the villages are a little run-down, but they are, to my mind, rather beautiful places. I live about 45 minutes away from the sea.

4. What is the one thing you hope young readers will take away from reading your book?

Like any writer, first and foremost, I want my readers to enjoy my book, to be drawn into its world, to experience the lives and emotions of its characters.

5. What inspires you to write?

I've always written, ever since I was a boy. I've always wanted to put words onto pages and to see the words turned into print. Something drives me to do it. I don't get bored by it. For years, I was hardly ever published, and I made hardly any money, but it didn't matter. I just did it because I needed to do it, and because I loved doing it. I'm very influenced by other writers, by the voices and lives of the people I've known, by the things I see happening in the world etc., etc. But in the end, it's just something inside me that says, Write!

6. What book or author influenced you most as a writer? What was your favorite book as a young adult?

Lots and lots of books. I find books and authors throughout my life that move me to write or to write in a different way. Just now, I love the Japanese writer, Mishima, and I can see he'll be a big influence. Others have included Borges, Hemingway, and Flannery O'Connor. Favourite books include Moby Dick, Great Expectations, The Sailor Who Fell from Grace with the Sea. Reading is a lifelong journey of exploration and adventure. Sometimes you'll read a book and it feels flat, and you'll wonder what the fuss is about. Then you'll find yourself reading something that just grabs you and entrances you. As a young adult, I loved the science fiction writer John Wyndham (The Day of the Triffids, The Chrysalids), and for a long time in my teenage years, my favourite book was the strange and wonderful The Third Eye by T. Lobsang Rampa.

7. What do you do for fun? What are your passions?

I like walking, and there are great walks in the hills of northern England where I live. I love going to the theater, to concerts. We have a big garden, which is pretty wild in places, and I love working in it. I like just hanging out with my family and friends. I like to travel. Best places I've ever been to include Japan, Syria, and Morocco. In my work, I get to travel a lot (to the wonderful USA, among other places!), which is great.

8. What are you the most proud of? Your biggest regret?

In work terms, I suppose I'm most proud of the fact that I make a living from doing something that I love and that my work is read all around the world. I'm also very proud of my seven-year-old daughter and her achievements, which include being able to tell a good joke and being able to dance rather better than her dad does. My biggest regret? That Newcastle United (my local soccer team) seem destined never to win any trophies.

9. Tell us about the research you did for this book.

I read up about the Cold War, and specifically about the Cuban Missile Crisis. I also did some research on seacoaling. I've always read lots about escapologists, fireeaters, and magicians, but I stepped it up. And I read a fair amount of local history. I met a fire-eater who had lost all his teeth because of his occupation. They'd been replaced with a row of sharpened gold ones. I read some amazing facts–e.g., that there was a French fire-eater who would immerse himself in a bath of burning kerosene. And I read about the lethal effects of breathing fire in. Some of the best research is done on your feet, so I walked a lot on coaly beaches and I walked along Newcastle quayside and let my mind wander and imagine as I walked.

10. What's something that nobody on earth knows about you?

I can't fasten shoelaces properly! (Well, my daughter knows, because she's tried to teach me.)

11. Bobby Burns learned to believe in miracles. Do you?

I think that this whole world is pretty miraculous. What could be more miraculous than, say, a bird's egg, or the human mind, or the solar system? And yes, I do think that at times the normal laws of the world are suspended for a brief moment, and apparently magical events can occur.

TEACHING IDEAS

pre-reading activity

Ask students to write a journal entry about their own hopes and fears as young adults. Ask students to share parts of their responses in a T-chart on the board that lists HOPES and FEARS. After reading the novel, return to the T-chart to examine the similarities and differences in the hopes and fears of adolescents in 1962 versus today.

thematic connections questions for group discussions

Fear & Anxiety–Bobby expresses fear and anxiety about his neighbors, new school, friends, and family. At night he prays for the world. Ask students to consider the effect of anxiety and fear on Bobby. How will it impact him now and in the future? How does he have any control over the things he worries about? How could his fear help him in any way?

Pain–Physical pain is seen through the fire-eating illusionist, prickly science labs, as well as the belt-wielding schoolmaster. What is the real message about pain in this book? Does suffering lead to salvation? What primary events in the conclusion of the novel illuminate this question? What is the author's message about pain?

Hope–The world managed to avoid a disaster when the Cuban Missile Crisis was averted. How did the impending tragedy help to clarify Bobby's hopes for the future? What other events in the novel give him hope that life can sometimes take a turn in your favor?

Darkness versus Light–There is a fragile balance of impending darkness and eternal hope in the novel. The theme is developed best in Chapter 31. Using the text of Chapter 31, discuss examples of the darkness and light theme. Ask students how the chapter paves the way for understanding the greater lessons of the novel, like hope and fear of the unknown.

Acceptance–There are many new members to Keely Bay who challenge accepted ways of life as well as old practices. Ask students to discuss the role of Daniel Glower in the novel and how he, along with other characters, help establish the theme of acceptance. Consider why the author might include this dimension to the novel.

Language Arts–David Almond uses descriptive language to "paint a picture" for the reader. Ask students to locate a line of text from the book that captured their imagination and illustrate the scene using watercolors or colored pencils. When students are done, challenge them to rewrite the scene they just illustrated in a totally different way, but still using descriptive language. Provide students with a thesaurus to help them with this activity.

Science–Bobby Burns is fascinated with McNulty's ability to pierce his skin and swallow fire (p. 107). Ask students to think about how McNulty is able to withstand such pain. Direct students to science textbooks in order to understand how the body's nervous system handles and responds to pain.

History–Ask students to perform a scavenger hunt to learn more about the historical references from the novel. Ask them to research the following phrases: Ban the Bomb (p. 13), President Kennedy and Khrushev (p. 19), Campaign for Nuclear Disarmament (p. 58), Sputnik (p. 210). Ask students to research these events of the early 1960s and devise a time line that shows the order in which they occurred.

connecting to the curriculum

Geography–Have students locate a map of the world, circa 1962. Considering the state of the world at this time in history, ask students to point out the places Bobby worries about (Cuba, United States, and the Soviet Union). Request that students use both old and new world maps and compare how the world has changed since 1962.

Art–Bobby's new neighbor is a photographer documenting the landscape of Keely Bay. Ask students to observe their community surroundings as if they were seeing it for the first time. Students might keep a journal of observations. Ask students to compile a photo essay on an aspect of their community or an interesting individual. Challenge them to tell a story through photographs and present their photo essay to the class orally.

Music–Daniel's family loves to listen to music, especially pop and jazz. Ask students to research the pop and jazz music from the early 1960s. Challenge them to locate records or recordings to share with the class.

internet resources

Useful Sites on the Cuban Missle Crisis
www.personal.psu.edu/staff/r/x/rxb297/CUBA/MAIN.HTML
Provides links to approximately 30 Web sites related to the Cuban Missile Crisis.

David Almond
www.davidalmond.com
David Almond's official Web site, complete with tips for writing, interactive media clips, and relevant reviews.

Discovery School
school.discovery.com/lessonplans/programs/cubanmissile
Online lesson plans and hyperlinks to Cold War topics and Cuban Missile Crisis.

VOCABULARY

Ask students to write down unfamiliar words and try to define the words using context clues from the story. Some words may include:

saracen (p. 5), daft (p. 14), escapologist (p. 23), commando (p. 40), bamboozlement (p. 69), palaver (p. 78), and quayside (p. 79).

OTHER TITLES OF INTEREST

books by david almond

Kate, the Cat and the Moon
Illustrated by Steven Lambert
Doubleday hardcover
0-385-74691-1
GLB: 0-385-90929-2

Two Plays
Delacorte Trade paperback
0-385-73074-8
GLB: 0-385-90101-1

Secret Heart*
Laurel-Leaf paperback
0-440-41827-5

Counting Stars*
Laurel-Leaf paperback
0-440-41826-7
GLB: 0-385-90034-1

Heaven Eyes*
Laurel-Leaf paperback
0-440-22910-3
Delacorte hardcover
0-385-32770-6

Kit's Wilderness*
Laurel-Leaf paperback
0-440-41605-1
Delacorte hardcover
0-385-32665-3
Michael L. Printz Award

Skellig*
Laurel-Leaf paperback
0-440-22908-1
Delacorte Press hardcover
0-385-32653-X
Michael L. Printz Honor Book

*Available in a Readers Circle edition with discussion questions.

related titles BY THEME

Bud, Not Buddy
Christopher Paul Curtis
Mystery & Intrigue
Survival • Hope
Grades 5 Up / 0-553-49410-4
Laurel-Leaf paperback

Dust
Arthur Slade
Fear • Hope • Dreams
Grades 5 Up / 0-440-22976-6
Laurel-Leaf paperback

Pictures of Hollis Woods
Patricia Reilly Giff
Hope • Belonging • Friendship
Grades 3—8 / 0-440-41578-0
Yearling paperback

Left for Dead
A Young Man's Search for
Justice for the USS Indianapolis
Peter Nelson
Survival • Hope
Grades 7 Up / 0-385-73091-8
Delacorte Press Trade paperback

COPYRIGHT

Guide prepared by Jennifer L. Hart, International Baccalaureate Coordinator, Thomas Jefferson High School, Richmond, Virginia.